Kiwi Sport Funding 2022
Kiwi Sport is a government funding initiative to support student's participation in organised sport. In the year 2022, Waatea School received a total of $1126.61 (excluding GST).
Last year, Waatea School seniors participated in the Counties Manukau Sports games which consisted of a 3-day event held at Bruce Pullman Park.
Our Year 5-8 students participated in their respective age group teams for Tag and Basketball.
The funding was used to cover costs for the event including, traveling to and from the venue, sports uniforms, training gear (balls/equipment), and team entries.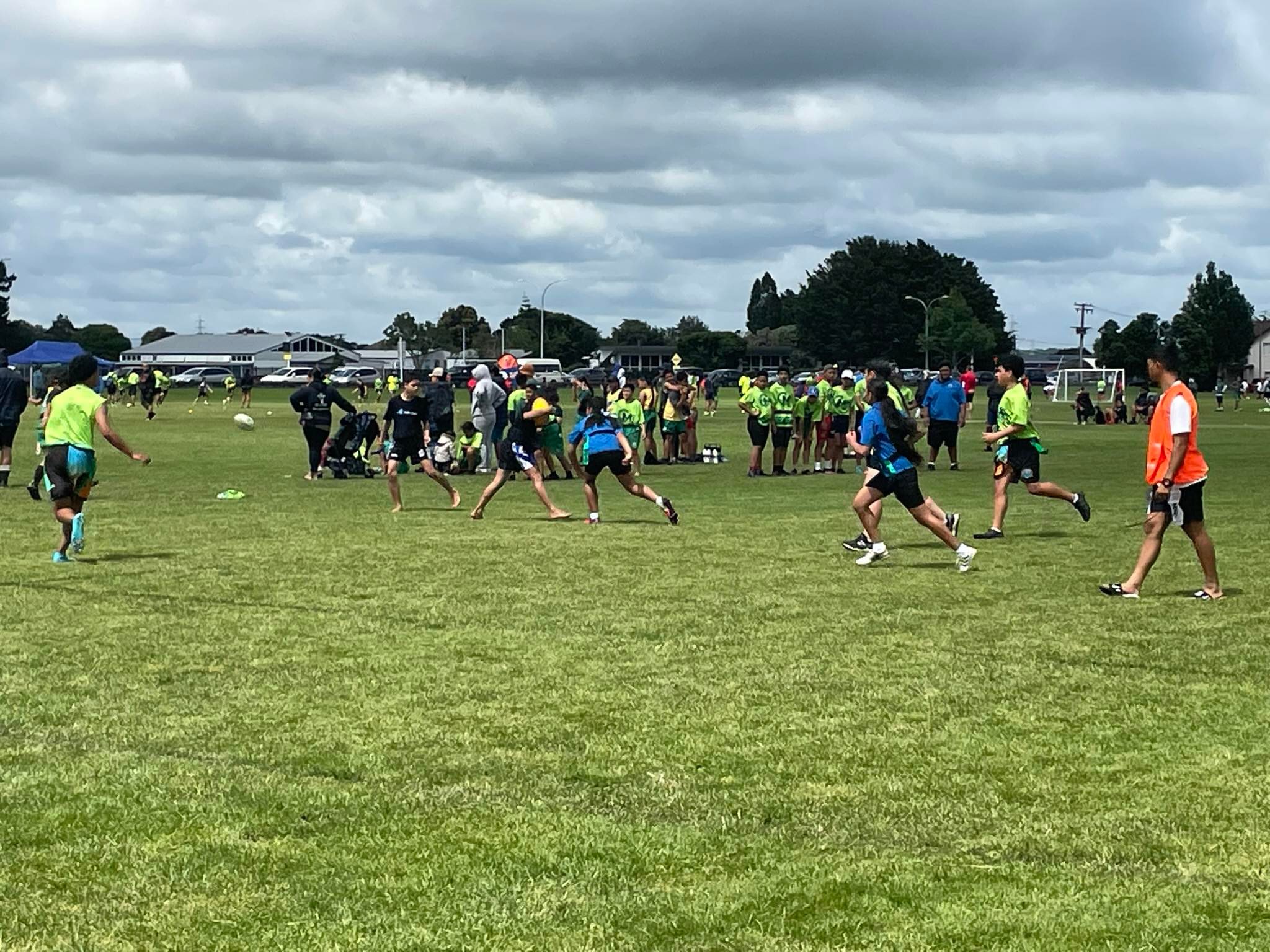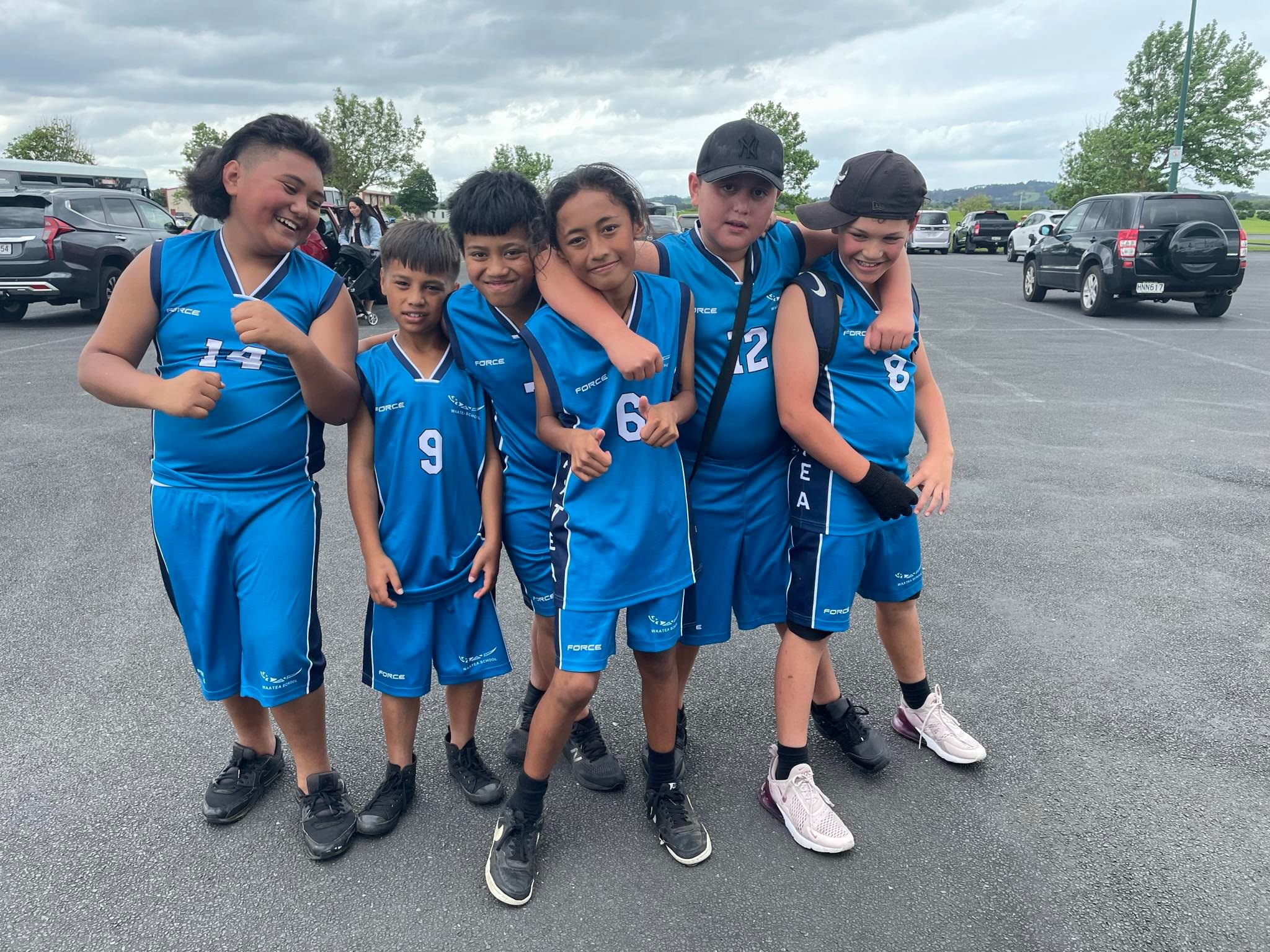 Health & Physical Education Curriculum
The NZ Health & Physical Education curriculum is divided into four strands:
The four strands are:
Personal health and physical development, in which students develop the knowledge, understandings, skills, and attitudes that they need in order to maintain and enhance their personal well-being and physical development

Movement concepts and motor skills, in which students develop motor skills, knowledge and understanding about movement, and positive attitudes toward physical activity

Relationships with other people, in which students develop understandings, skills, and attitudes that enhance their interactions and relationships with others

Healthy communities and environments, in which students contribute to healthy communities and environments by taking responsible and critical action.
Through these strands, our team teaches various topics as a unit or by integrating concepts with other areas of the curriculum.
We at Waatea School seek to create an environment that is caring, child friendly, where students feel supported and safe. A sense of self-­worth and self-­value is promoted for students through various opportunities. A healthy and active lifestyle is encouraged for all students.
Here are some examples of how the Health curriculum is integrated into your child's learning:
Hui-a-kura/Daily karakia and check in time

Our Kura values; Kotahitanga, Whanaungatanga,
Manaakitanga, Rangatiratanga
Te Reo Māori Hauora-Tapa Wha Model

Tikanga Practices

Fitness & physical education

Restorative approach

Sun safety

Celebrating cultures and languages

Identity and self-esteem

Healthy eating & nutrition

Body care

Friendships and teamwork

Ball skills and sport
In some instances, we also work with outside agencies to add value to our programs.
Keeping Ourselves Safe (NZ Police)

Life Education

Digital and Cybersafety

Mau Rakau/Kapa Haka (Seniors)

CLM Sports – Counties Manukau Sports
Health Statement 2022
The foundation of the Health and Physical Education program at Waatea School incorporates the four Kura values; kotahitanga, manaakitanga, whanaungatanga, and rangatiratanga. We emphasise the tapa wha framework to support students' understanding and maintenance of overall mental, emotional, physical, and spiritual health, in addition to aligning with the New Zealand Curriculum (2007) and Te Aho Arataki Marau (2009). Learning experiences are provided to students by teachers with support from external providers.